B603 Oil Tolerant Retaining Compound 50ml
Materials

Running Shoes cushions your stride with soft foam to keep you running in comfort. Lightweight knit material wraps your foot in breathable support, while a minimalist design fits in just about anywhere your day takes you.
Care Instructions

Use a soft damp cloth and a drop of mild soap to remove any haze. Air dry.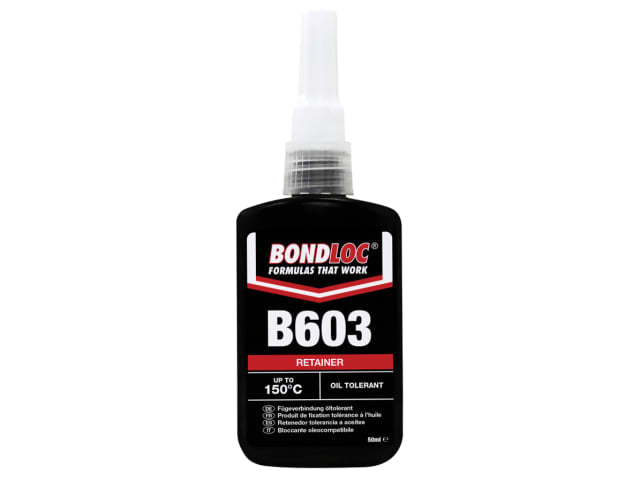 Bondloc B603 is an anaerobic formulation designed for direct use on as received parts such as those with protective films.
It is an Oil tolerant retainer and is designed for direct application onto as received parts where a light oily film exists or where surrounding parts contamination is a problem in maintenance.
Specifications:
Resin: Mod. Methacrylate.
Colour: Green.
Cure speed: <15 mins @ 20°C.
Viscosity: 125 cps.
Gap fill: 0.1mm.
Flash point: >85°C.
Shelf life: 12 months @ 20°C.
Specific gravity: 1.04.
Max operating temp: -53°C to +150°C.
Cured Performance:
Full Cure Time: 24 hours.
Static shear (degreased): 28 N/mm².
Static shear (oiled film): 21 - 24 N/mm².
Size: 50ml.