MS1801 Garden Tool Sharpening Kit 3 Piece
Materials

Running Shoes cushions your stride with soft foam to keep you running in comfort. Lightweight knit material wraps your foot in breathable support, while a minimalist design fits in just about anywhere your day takes you.
Care Instructions

Use a soft damp cloth and a drop of mild soap to remove any haze. Air dry.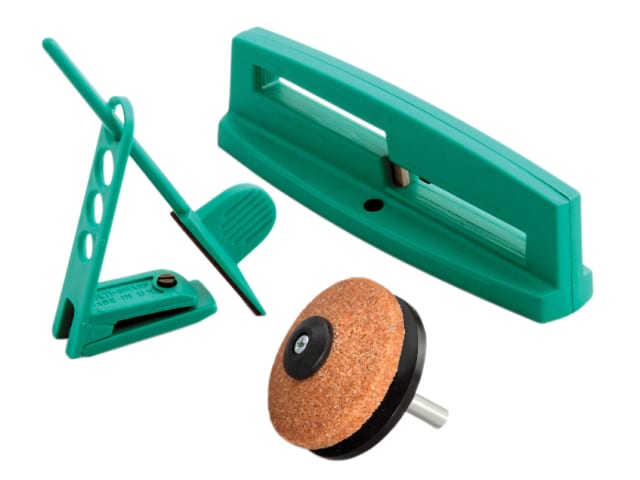 The Multi-Sharp® MS1801 Garden Tool Sharpening Kit contains 3 of the most popular sharpening tools, giving the gardener all they need to accurately sharpen all their tools. Keeps tools in top condition for years, saving money.
1 x MS1601 Secateurs / Pruner & Lopper Sharpener with a long-lasting silicon carbide abrasive, that puts back the precision sharp edge on all types of secateurs, pruners and loppers (both anvil and bypass) and pruning knives. Accurately regrinds the correct cutting angle. Recommended by the Royal National Rose Society.
1 x MS1401 Shear & Scissor Sharpener, will sharpen all types of shears: regular, long-handles, single cutting edge, stainless steel. It also sharpens household scissors. The tungsten carbide sharpening block regrinds both blades at the same time to the correct angle. It has an extremely long life. Recommended BEST BUY by Which?
1 x MS1301 Rotary Mower / Garden Tool Sharpener, resharpens rotary mower blades in minutes, without removing the blade from the mower. The corundum grinding wheel provides faster sharpening. Wheel is reversible to double its life. Also restores the working edge back on spades, hoes and lawn edgers. Fits any power drill.